Potosi R-3 Remembers Teacher Deidra Lynn Moyers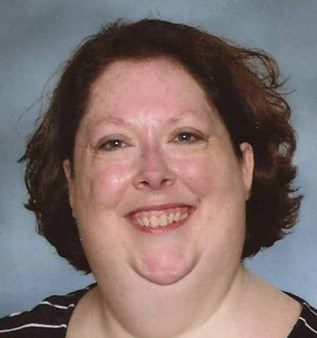 Deidra Lynn Moyers passed away December 31, 2020. She was 41 years old. She was born October 16, 1979 in Farmington, MO. She substituted throughout Washington County School Districts many years before becoming a full time teacher at Potosi Intermediate School for four and a half years. She was also a part of the Fellowship Freewill Baptist Church of Park Hills, participating as a Sunday school teacher for 17 years. 
Emily Moyers, Ms. Moyers's niece said, "She was a very funny and sarcastic person. She always tried to make you smile and laugh. Her goal was to inspire people and push you to be the absolute best you could be."
"She had a special relationship with her students, the children would always be laughing with her or at the jokes she would tell. But, whenever it was time to get to work the children were respectful and always reading to learn," said co-teacher Mrs. Nicholson. 
Emily said, "I was very close with her, she would always take me and my siblings on trips to see new places, it started when I was a small child and even towards the end she was showing us new and exciting places. She loved to bake and teach children, whether it was at school or in church. She will be deeply missed throughout Potosi. Her smile would light up the room and her laugh would just bring you joy. I know she is still within my heart and I am confident in what she has always taught me, always be happy and stay positive."
Potosi School Districts wore red to honor Ms. Moyers on Wednesday, January 6. That same day Trojan Intermediate School released 41 colored balloons on the football field, each balloon representing her age. Forty teachers from Trojan Intermediate attended her funeral on January 7 and 8 at Fellowship Freewill Church in Park Hills. 
Whenever school resumed Monday January 12, Potosi Intermediate had all of their teachers talk to their classrooms about the importance of sharing their emotions to counselors in this time of grief. Mrs. Portell, Potosi Intermediate Principal said, "All students have been encouraged to talk with their teachers or counselors during this unexpected and unwanted hardship." 
Mrs. Portell continued, "Whenever I would walk into her classroom the students were always calm, quiet, and polite. I'm not sure what it was but her students have always been well behaved, like she has a natural connection with them. She was private but whenever you got to know her she was really sweet, goofy, and always ready to step up if anyone ever needed help. My biggest concern here is her sister and taking care of the children. We have a replacement teacher but the kids might not understand the situation completely. We talked to all the children with extra councillors and explained we are here for them if they have any questions."
Her closest companion this year was her co-teacher, Mrs. Nicholson who had nothing but good memories to share."She was appreciative that Potosi was allowing her to educate students. She loves children and teaching them was her dream. She always liked working with the staff at TIS, she was comfortable here and she believed this was going to be a great year. She didn't feel like she was a burden and the teachers could count on her if they ever needed anything. Her smile was infectious and she exclaimed many times about how great the kids are, said co-teacher Mrs. Nicholson.
Emily concluded that her aunt will be remembered for her easy going personality, and that she taught intermediate and Sunday school because she wanted to educate children and be a leader for them.