Ms. Major's Influence at PHS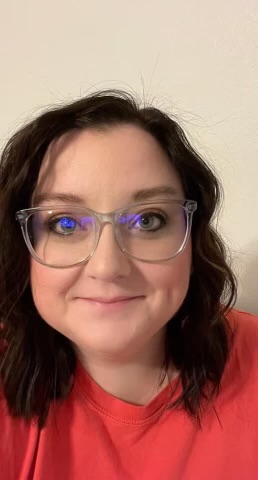 Ms. Major is a teacher who has kindly offered to help students out with issues from the real world after school. She is an Algebra and Geometry teacher but helps some students with other subjects. Many students find it challenging to complete their classwork, especially when they also have college work to complete. There is a big group of students that do dual credit classes and focus more on those than other things. Sometimes trojan time isn't enough time to get extra work done and a lot of students need help from a teacher with the extra hard work. All Potosi R-3 teachers are required to tutor students for at least 30 hours before and after school but Ms. Major has taken this task beyond just tutoring math students and also helps with other subjects. She will even help with applying to colleges and other out of school challenges that students might have.
 One student that greatly appreciates Ms. Major is Aubree Griggs. Ms. Major works with Aubree on ACT practices after school and sometimes on behind work from other classes. It is not a requirement for teachers to help students with other subjects but Ms. Major takes personal time after school to help Aubree and others out. Aubree says, "Ms. Major is super nice and understanding and she always helps me with anything. I can talk to her about anything even if it's not math related and she makes me feel heard. I have been tutoring with her some days to get help with the math portion of the ACT and also my math Accuplacer. She does an incredible job at teaching geometry and teaching me more advanced math. I truly think that Ms. Major is one of the best math teachers and if anyone is in need of help with it, then she would be the best person to go to."
Due to Ms. Major's after-school tutoring with Aubree, they have expanded her college options, finished a lot of Aubree's unfinished assignments from other classes, and have even prevented Aubree from becoming overly anxious about her homework.
This year marks Ms. Major's second year at PHS. She said, "I was nervous last year when switching school districts. I wasn't sure if I was making the right choice by leaving a place that I knew and was comfortable with. Fortunately, it was such an easy transition and it was a decision that has changed my life for the better. I have found a love for making sure that every student succeeds no matter what I need to help them with. If I can help just one student in all my years of teaching, I'll know I've done what I was meant to do." 
Personally, having her as a teacher has shown me how impactful it can be to have a positive relationship with your teachers. When I'm in a bad mood, Ms. Major automatically tries to help even if that means just talking to me. Even in the hallways, we have a good laugh just remembering something funny we've said. 
Ms Major said, "I enjoy it when I get the opportunity to help students better understand math or even a different subject. I may not always know the correct answer when it isn't math, but it keeps my mind fresh when I have to relearn something."
Ms. Major is a very helpful educator and kind individual. Her perspective in life is so positive it encourages me, and hopefully you, to live life in a more thoughtful way.