PHS Cross Country Competes in Columbia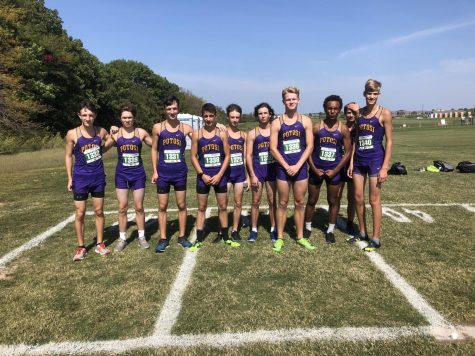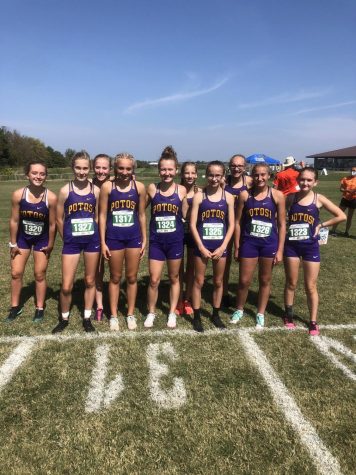 On Saturday, September 26, the top 10 PHS boys and girls cross country runners traveled to Columbia to run on the Gans Creek course, the site of the MO State competition. It was a hot sunny day with high winds of 20mph making the course harder for all the runners.
The girls and boys ran in the Green division with a varsity of different schools. Medals were awarded to the top 15. Sophomore Celeste Sansegraw was the only PHS medalist coming in at 11th with a time of 21:18. Freshman Zeke Sisk was PHS's top boys' finisher and came in 26th just short of a medal with a time of 18:31. The girls still placed well as a team taking second, and the boys took 10th as a team.
Other top finishers for the PHS girls include Alyson Skiles (21:45), Hallie Portell (22:24), Gracie Shutz (22:26), Kaydence Gibson (22:43), and Emily Hochstatter (23:49).
Top finishers for the PHS boys included Will Jarvis (19:23), Andrew Cain (19:25), Jaden Kanan (19:29), David DeClue (19:31) and Jacob Lewis (19:36).
Due to Covid-19 there were more divisions with fewer teams. Additionally, no spectators were allowed. From PHS the only people who were able to come were Head Cross Country Coach Amanda Politte and Assistant Principal Mr. Gibson.
The team's next race is Tuesday 29 at Farmington. The team hopes to bring home some medals and get some personal records.