2022-23 Color Guard Team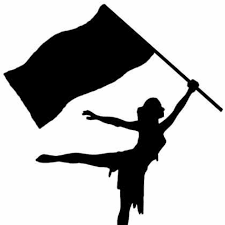 The new 2022-2023 color guard members are: 
Chloe Merseal 
Jaiden McDonough 
June Sandeburg 
Kali Cain 
Katie Wader 
Khylee Luther 
Lindsay Bourbon 
Liz Lessner 
McKenzie McCormack 
This year's captain is Miles Johnson 
Congratulations to everyone who made the team! You all worked hard and did your best. Good luck this season! There will be a first practice on March 31st from 5-7pm. Color Guard is also doing a fundraiser to get new equipment for the upcoming season like flag poles, silks, show rifles, and uniforms. For the fundraiser you can pick a day to sponsor and pay the amount of money it says on that day. The fundraiser will start April 1st and end the 30th.