Dude Be Nice at PHS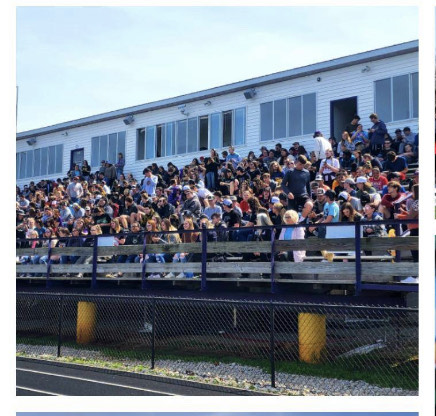 At PHS we celebrate Dude be Nice week to spread kindness and positivity through the school. This year Dude be Nice week looked a little different. With the help of the student council and the positivity of each and every student, PHS spread kindness by giving gifts to friends like candy, plant seeds and donuts. We also spread kindness by helping each other out by holding a door, cleaning up after ourselves and simply just saying thank you when someone is kind in return. 
At the beginning of the week the whole student body got the opportunity to hang out on the football field, and play games. Students also got to purchase Kona Ice, Pa's Pork Rinds, and Rowe Crop Farms Kettle Corn. Everybody got a break from the stress of the long school days and got to spend time outside with their friends. Character awards were awarded more the month of March; winners were June Sandeberg and Peyton Coleman for the Freshman class. Jocelyn Isgriggs and Toby Walker for the Sophmore class. Kaydence Gibson and Devon Stefanko for the Junior class. Annie McCaul and Blake Henson for the Senior class. Students played games like guess the song, chicken football and a seniors versus faculty kickball game. 
We also celebrated with spirit days. Monday was black out the negative: wear black. Tuesday was to build up the courage to be kind: dress like a construction worker. Wednesday was crazy for kindness day: wear crazy socks or hair. Thursday was glow with kindness: wear neon colors. Friday was Dude be Nice: Wear Trojan apparel or Dude be nice shirts. Dude be Nice week was full of great things for everyone and there was so much kindness spread throughout PHS.