Nine Students Qualify for All-District Choir '22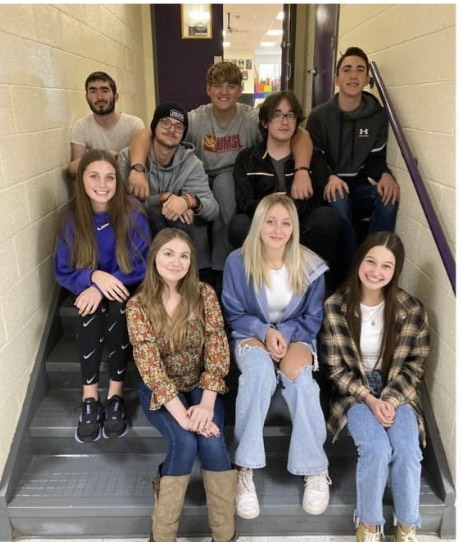 On Monday, September 26, students at Potosi High School auditioned at Hillsboro, MO for all district choir. In order to qualify, students must compete in front of a panel of judges and sing, as well as sight read Italian music. Over 100 students tried out from over 26 different schools in the district. 
The (*) Indicates that those students qualified for districts as well as the audition for All-State choir. The qualifying Potosi students for district choir are, *Kalie Thompson, Jaidlynn Gains, *Kinley Gibson, Noelle Porter, *Robert Price, *Jayden Sisk, Samuel Rhodes, *Luke Bequette, and, *Avery Grindstaff. 
Trying out and making all district choir is a great accomplishment to some students. Senior Kalie Thompson said, "I'm super excited that I made All-District choir again for the second year in a row! Coming in as a freshman I would have never imagined I would gain such a love for choir, or that I would learn so much in order to even go try out for all district choir more or less qualify for All-State for two years now. I'm so excited for all the amazing memories we are going to make at all districts this year!"
Students who qualified to audition for All-State are continuing to practice under the direction of Choir Director Mrs. Lewis.
The students will have a performance Saturday, November 19.