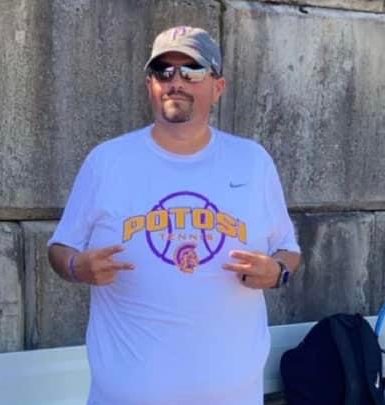 The Lady Trojan tennis team ended the all-day doubles tournament hosted by Windsor High School, finishing third. 
Every single person contributed to the wins of their matches and each lady fought for every single point. Number four doubles Stella Bourbon and Kaydence Allgier had two exciting tiebreak wins over AV and Festus. 
Coach Mueller said, "Today we had a couple missed opportunities in a couple matches, but we will use it as a learning moment. We still have all of our team goals in front of us. The teams that finished in front of us, North County and St. Pius, are the two best teams in the area the past 3-5 seasons. So we will get back to work on Monday at Sikeston. I know these girls will keep working to get better."
The girls tennis team's next tournament is at Engler Park in Farmington on September 15.
Story continues below advertisement
Scores:
Lani Elder and Tori Krebs had 8-6 win over Festus and 8-3 win over Windsor
Gracie Lawson and Kensington Davies had an 8-5 win over Festus 
Hannah Barron and Aubree Wilson Had an 8-1 win over Windsor, 8-2 win over AV, and an 8-4 win over St. Pius 
Allgier and Bourbon had 8-1 win over Windsor, AV and Festus both scores were 9-8 (7-4).